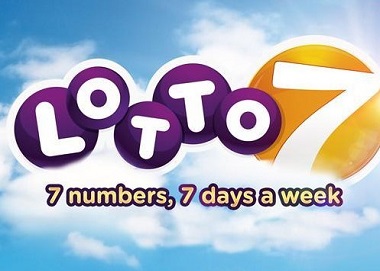 Lotto7 is a new lotto game developed by the Swedish company Yggdrasil Gaming.
You may be familiar with Yggdrasil as we have written a few articles about their 3D Keno games earlier this year.
Lotto7 offers a unique daily lottery draw with a €2.5 million pooled progressive jackpot. 
When launched, players can buy tickets from selected online operators/casinos and there will be a daily draw recorded from a TV studio in Malta.
The price per ticket is fixed to €1.
We do not think it is possible to buy tickets yet, but will keep you updated.
How to win:
A draw consists in drawing SEVEN winning digits numbers all coming from SEVEN individual drums.
A lottery ticket is made up of five digits from between 00000 to 99999 and also two bonus numbers from between 1 to 30.
To win the Jackpot you need to have the first five number + the two Jokers numbers matching.
Other prizes can be won with at least 2 numbers matching in the first 5 drums.
Prizes won on the first 5 can be multiplied by 7 and 7 again if at least two numbers are hit with the Joker x 7.  
1 Free ticket will be won if one Jokers is hit in the last 2 numbers and this free ticket will be multiplied by 7 if 2 Jokers are hit in the last 2 drums.
You will find more information on www.lotto7.com