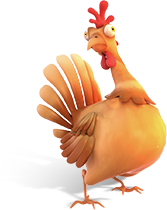 We're not hard to reach!
If you ever want to ask us a question, or perhaps send us some fanmail, we're always on hand. You can even send us some hints as to what you'd like to see us feature on the NetEntStalker website. Perhaps you particularly enjoy one of the game's that we've compiled a review of? Or maybe you have found your perfect casino via one of our comprehensive reviews. Whatever the case may be, you can certainly drop us a message to let us know. You can contact us with general questions via [email protected].
Give us as many details as possible and we'll be sure to get back to you as quick as possible. You can ask us anything that you like. We're always available to answer queries from the simplest to the most trivial when it comes to casino gaming. If you are have a question related to commercial fell free to contact us at [email protected].
For questions about data regulation and GDPR contact us at [email protected]