It's safe to say the people behind Casino Euro love to travel. Every couple of months they run amazing promos, giving players the chance to visit some of the most spectacular locations on earth. As recently as March a number of lucky players were given the chance to explore the desert paradise that is Dubai. While there they went on a desert safari, enjoyed a Dubai city tour, had dinner at the world's tallest building the Burj Khalifa and witnessed the Red Bull Air Race from a VIP vantage point. In December, 18 lucky players were treated to the trip of a lifetime when they were brought to New York City. For this months travel promo, players will be aiming to secure a plane ticket as Casino Euro heads for the bright lights of Las Vegas, Nevada.
Casino Euro does Las Vegas
They say what happens in Vegas stays in Vegas and now thanks to Casino Euro you'll be given a chance to create your own Vegas stories. Whether you bring them home or not is entirely up to you. Eight lucky Casino Euro players and their guests will win the trip of a lifetime to Sin City. This July the lucky 16 will get to experience the thrills of Las Vegas and the incredible beauty of the world famous Grand Canyon. Flights and five nights at the world famous Bellagio Hotel and Casino (known for its fountain show) are included along with tickets to the weird and wonderful Cirque Du Soleil.
In order to be in with a chance of winning this once in a lifetime, experience players must earn tickets to the draw by playing the chosen game of the day. Every time you hit five in a row you'll win tickets to the draw. The bigger the win, the more you'll win. There are also iPads and Fujifilm X-T10 cameras up for grabs.
Game of the day
The promotion kicks off today and will culminate with the grand prize draw on May 23. The first game of the day is the extremely fun Samba Carnival from software provider Play'N Go. The aim on Samba Carnival today should be to hit five Samba Queens for the maximum eight ticket win, but any feature or five in a row will earn you tickets. For more information on this promo head over to Casino Euro now.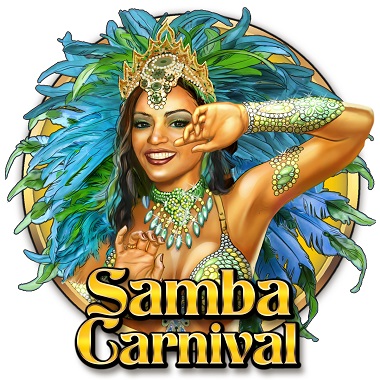 For more great offers like this follow us on Twitter or Facebook.