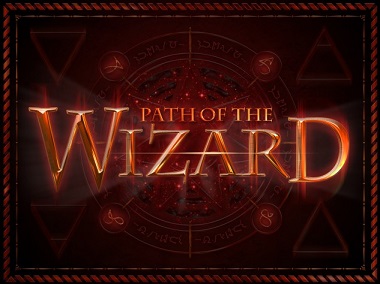 Path of the Wizard is a slot from Genesis that we expect will go live in several of our casinos during June.
It is a 25 pay line video slot with 5 reels and a Magic Journey Free Spins – feature.  
Genesis says that Path of the Wizard is the stunning new game that takes you on a journey down the wizard's path, a path which can lead to great riches or ruin.
.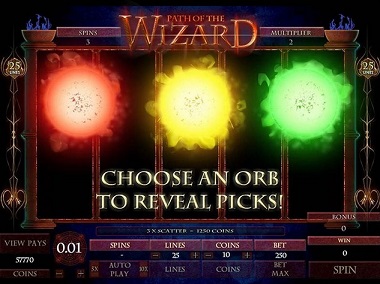 Magic Journey Free Spins is triggered by hitting 3 Scatters on Reels 1, 3 and 5.
You will then get the opportunity to choose one of the triggered Scatter symbol (as in the image above).
The chosen Scatter symbol will reveal the number of picks you will have in the next round.
Magic runes will also appear in a second screen and you will select runes until the number of runes matches the number picked from your previous selection.
Each rune will reveal a number of free spins and possibly a multiplier. 
This free spins feature can also be re-triggered by hitting additional Scatters.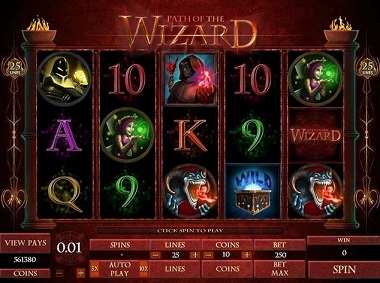 What Genesis says about the game:
PATH OF THE WIZARD is brilliantly designed to draw players into a fantasy adventure where magic exists and any brave man or woman can learn to become a wizard.
This fantasy world is created through the use of runes (letters from an ancient alphabet used prior to adoption of the Latin alphabet) and other design elements which provide a mystical authenticity which allows players to suspend disbelief.