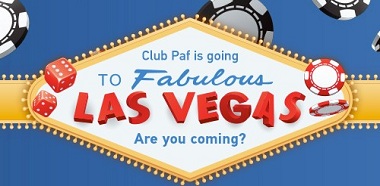 This…this is one very cool promotion!
The great Paf Casino, who last week paid out €17.8 million to one VERY lucky Mega Fortune winner, is now giving away 10 trips to Las Vegas.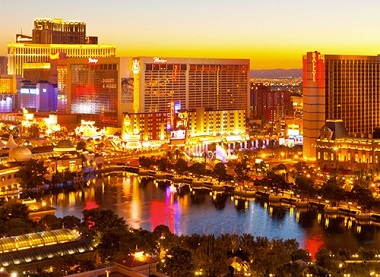 And it certainly does not cost a lot of money to participate in this competition. 
The whole thing is organized as a raffle with a daily draw. 
All you need to do to qualify for the daily Las Vegas draw is to play at least 20 rounds (min €0.50 bet) on a selected game (check schedule on their site).
Very simple yes, and the great thins is that all players have the same chance of winning. 
This exciting competition starts today and it will run every day until February 2 (Sunday).
Read more about this promotion and rules (very few) on their site.