And win 1 of 5 luxury holidays or a share of £35,000 in real cash prizes!
Fancy going on a self-drive "The Viking Warlord" tour in Denmark, a "Priestess Amazonian Archer" adventure in Brazil or a "Samurai Sword" experience in Japan for your next holiday? Or maybe one of 1,000 the cash prizes of up to £3,000? Then wager on Warlords: Crystals of Power™ at BetVictor until 3rd May 2017 to earn your tickets to this huge Netent prize draw and you could be one of the winners. Up to 50 tickets per day can be collected by a player. Get spinning!
BetVictor not yet your gaming and betting hangout? Then sign-up now to claim their very generous 100% Casino Welcome Bonus, up to £200 or the £30 Sports Bonus.
27th April – 3rd May 2017: BetVictor – Pick Your Warrior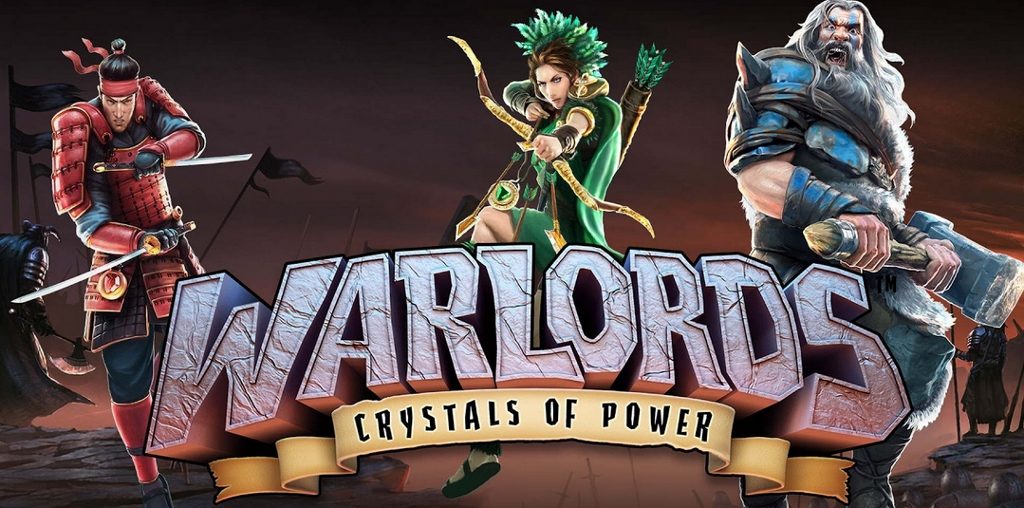 Take part in this latest promotion at BetVictor in association with Netent, running until 3rd May 2017, that will see the lucky winner being given a choice of 5 luxurious and exclusive holidays that will take him or her with a friend to the home countries of the warriors from the game Warlords: Crystals of Power. But that's not all as BetVictor will be spreading more cheer with 1,000 cash prize worth a total £35,000. Terms and conditions apply.
Earning Tickets
Prize Draw
A random raffle will be held on 5th May 2017 with prizes allocated in the order the tickets are drawn
The first prize winner will be contacted via email address or phone to confirm
Cash prizes will be credited on 5th May 2017 with no wagering requirements
The holiday booking must be redeemed within 6 months of the promotion end date (except for the 'Party like a Viking' option stated above which extends to the advertised festival period in 2018)
A cash alternative for the first prize is available if the winner chooses the option
1st Prize
The winner may chose from a range of VIP holidays in three different countries:
Denmark
The Viking Warlord tour: March of the Viking self-drive tour, return flights for two from Europe to Copenhagen, standard car hire throughout the trip, 9 nights split over 5 locations (Roskilde, Odense, Ribe, Arhus and Copenhagen), including breakfast, a Copenhagen Card each, allowing access to 73 museums and attractions around Copenhagen and Roskilde as well as €500.00 spending money in cash.
Party like a Viking experience: return flights for two from Europe to Copenhagen, tickets to Roskilde Festival 2018. Festival, including 8 days at the festival, 7 nights for two in a pre-pitched tent with hot showers and phone charging area, 1 night in a 5* Hotel in Copenhagen after the event and €500 spending money in cash
Brazil
The Priestess Amazonian Archer Option 1: return flights for two from Europe to Manaus, Brazil, 2 nights in a 4* Hotel in Manaus (to be split over start and finish of the experience), 4-nights Amazon Adventure to include boat tour through the flooded forests, wildlife tour with local experts, treks through the jungle to spot exotic wildlife, a private cabin on board a luxury river cruiser and €500 spending money in cash
The Priestess Warlord Amazonian Archer Option 2: return flights for two from Europe to Manaus, Brazil, 5 nights at the 5* Hotel Villa Amazonia, Manaus including breakfast, treetop climbing experience for two to include: view the rain forest from a vantage point 475 feet high, wildlife spotting of possible birds, snakes, monkeys, and sloths, 1-day visit to a traditional Amazonian village to include: speedboat transfer into the rain forest, meeting an indigenous tribe and tour of the local village, up-close encounter with wild river dolphins and €500 spending money in cash
Japan
The Samurai Sword experience: return flights for two from Europe to Tokyo, Japan, 5 nights at 4 Shinjuku Granbell Hotel, Tokyo including breakfast, a 2-hour private Samurai workshop for two to include: change to Hakama outfit, introduction to Japanese swordsmanship, meditation, basic kenjutsu training, Bo- shurikenjutsu -how to throw bo-shuriken and €500 spending money in cash
Cash Prizes
2nd – £/€3,000 | 3rd – £/€1,500 | 4th – £/€600 | 5th to 1001th – £/€30
About BetVictor
You can read our full casino review here.
Good Luck!