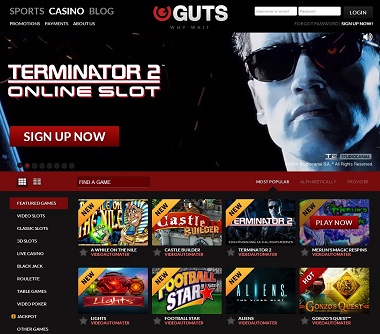 Guts Casino has sent out a new reload bonus offer today.
It is a 100% bonus up to €35, so not the largest bonus but 100% is always solid for a reload – especially at Guts as they have very reasonable and easy to understand bonus rules. 
You will find bonus code + more information in the newsletter.
Guts is also offering a Sports section, but this bonus can only be used in their Casino. 
They will in the weeks to come continue to send out a reload bonus every Monday,
Also remember that Guts soon will start a big World Cup 2014 promotion with free spins, competitions, and bonuses.
We will write more about this upcoming campaign later this week.