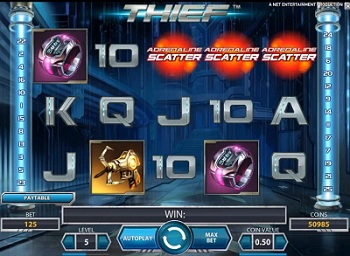 2013 is getting very close and the good people over at Net Entertainment released their last game for 2012 on Tuesday (Elements : The Awakening).

We want to remind you of the next two games from NetEnt.
First out is Thief. This one will go live in January. We have previously written about it here together with a gameplay video.
Thief will be followed by Wild Turkey. It is expected that this game will be released in February.
We will later this week write a NetEnt summary of 2012 where we will present our favorite games from this year together with those we think were quite disappointing.
To give you a taste:
Starburst will be on our Favorite – list of course.
Scarface will be on our biggest disappointments – list