Following on from the raging success that was the Guns N' Roses slot from NetEnt back in January, the digital casino behemoths are set to rock some more in April. Iconic guitarist Jimi Hendrix is set to get the NetEnt treatment this time around in what is sure to be another successful chapter in NetEnt's so called 'NetEnt Rocks Tour'.
The upcoming slot was unveiled alongside what is set to be the third instalment of the NetEnt Rocks Trilogy and come September the only card you'll need is the Ace of Spades, as Lemmy and his Motorhead bandmates burst onto the video slot scene.
Excuse me while I kiss the sky
Hendrix, a true legend of Rock and Roll is undoubtedly one of the most influential musicians in history and just like the Guns N' Roses slot, some of his best loved tracks including "Foxy Lady", "Crosstown Traffic" and "Purple Haze," will be featured. The animated slot will have a 3D interface that will allow the larger than life character, that was the 'Voodoo Child,' to come alive and rock once more. It's also extremely likely that the slot will feature some live concert footage from Jimi's heyday and that alone is reason enough to get excited.
History makers
The launch of the Guns N' Roses slot in January was the most successful in NetEnt's history and it would come as no surprise if the Hendrix slot was to run it close for that title. It's also likely that the Jimi Hendrix slot will carry similar features to Axl and Slash's offering, so expect a 5 reel, 3 row layout with exciting bonus features. If you were living under a rock for the past few months and the Guns N' Roses slot somehow managed to pass you by, it's definitely worth checking out and it will certainly build your anticipation for round two in April.
Features from Guns N' Roses which we can probably expect to return for the Hendrix slot include:
Legend Spins – Which randomly give players 3 re- spins with Stacked Wilds available
Solo Multiplier – Randomly multiplies winning combinations from x4 to x10
Encore Free Spins: 10 free pins at a time including a band member themed Stacked Wild
Crowd Pleaser Bonus – Players pick selections to win coins
Speaking at the games launch, Simon Hammon, Chief Product Officer of NetEnt said:
"Jimi Hendrix is indisputably one of the greatest rock stars that ever lived. It is an honour and a huge responsibility to be granted the rights to create a Jimi Hendrix branded product."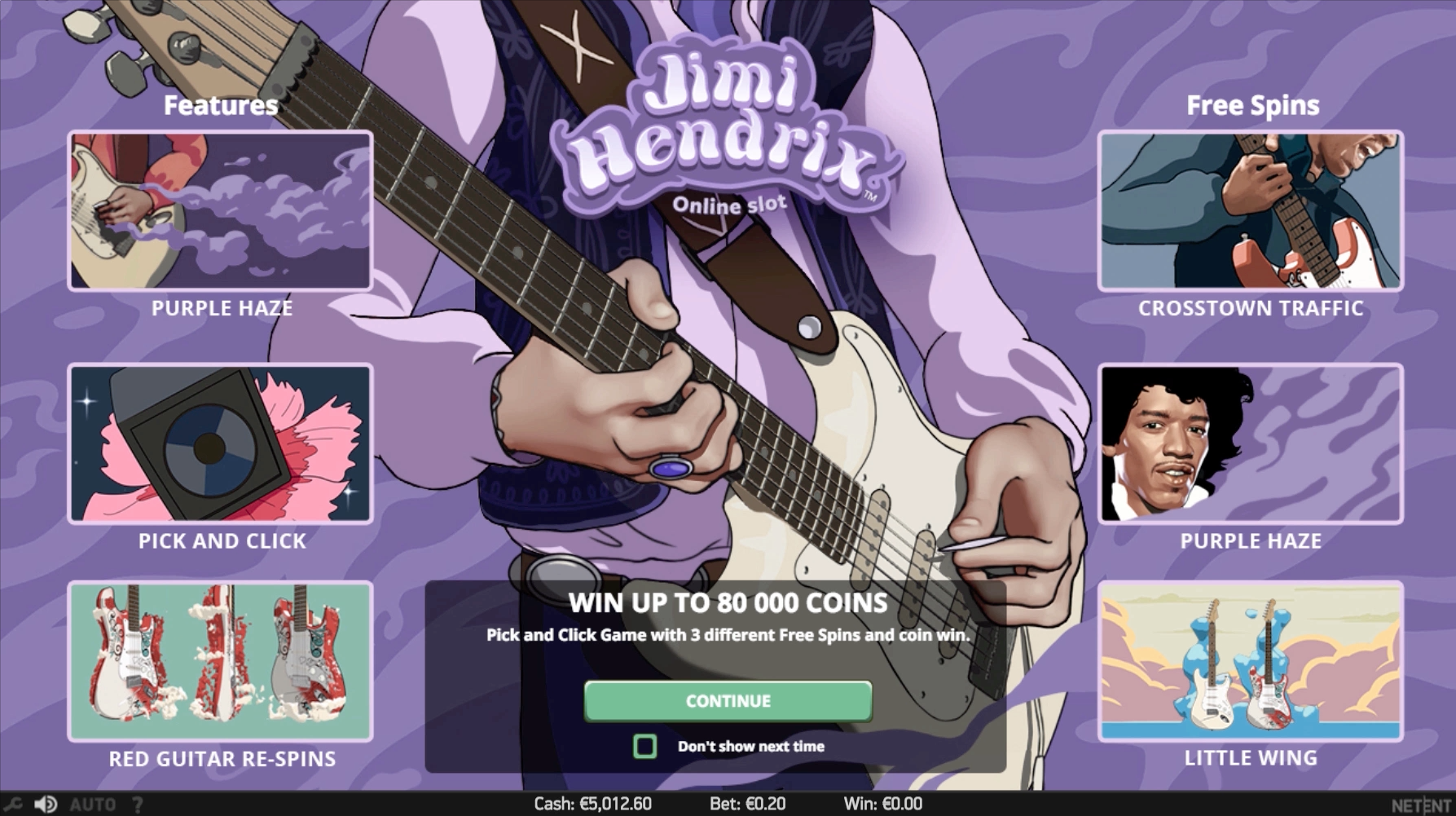 Screen grab from the Jimi Hendrix Slot
Hendrix a True rock icon
With the game set for release in early April you can be sure that all the major NetEnt casino's will be promoting some fantastic offers to celebrate the return of one of music's greatest ever axe men. With that in mind, NetEnt stalker will be sure to keep an eye on developments and keep you up to date with all the news pertaining to this exciting new 'Jimi Hendrix Experience.'
With Hendrix now officially announced as the second instalment of the NetEnt Rocks trilogy and Motorhead set to feature later in 2016, it's sure to be a rocking year to remember.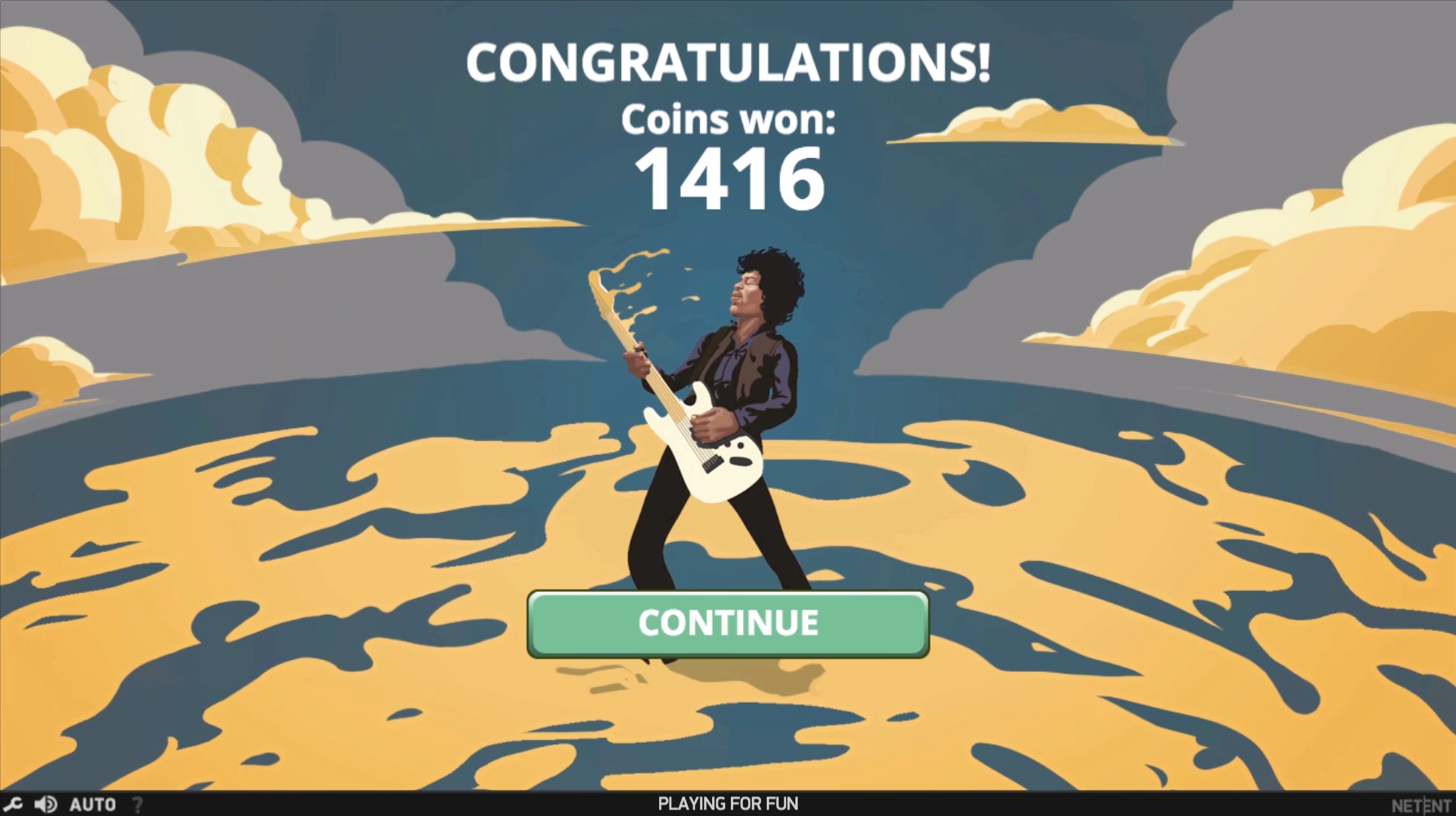 The icon slaying the axe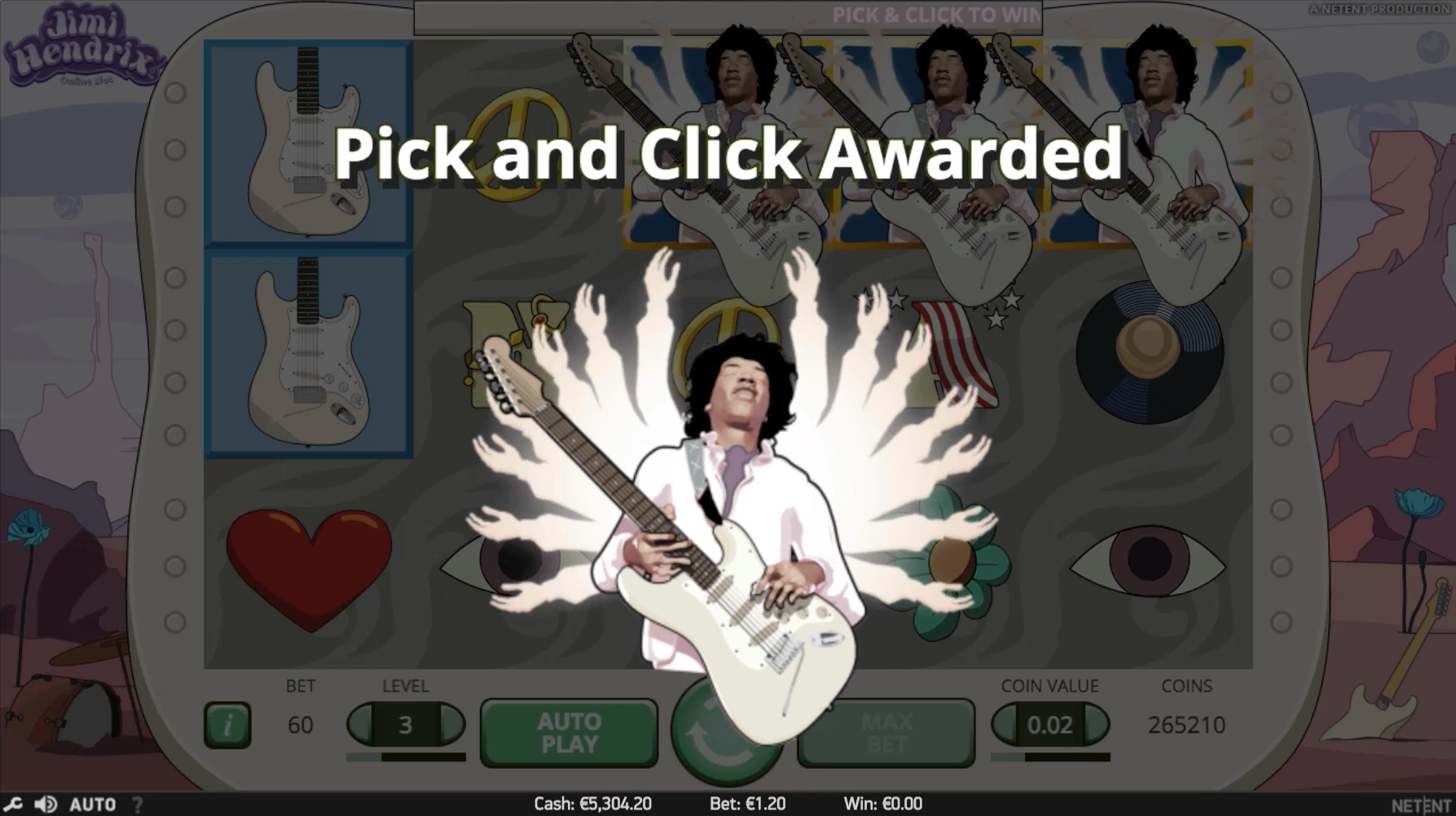 One of the many great features to look forward to