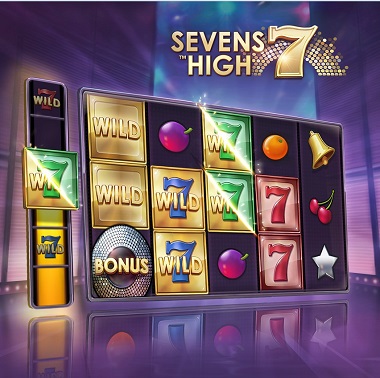 Sevens High and Jewel Blast are two new games from Quickspin that should be released in online casinos next year.
We do not have an exact release date for them yet, but we will keep you updated once we get more information.
Sevens High comes with 25 pay-lines and features like Free Spins, Progressive Wilds and Respin on every win.
Jewel Blast also has 25 pay-lines combined with features like Blast Bonus, Wild symbols and Bonus Wild.
Let us share a few screenshots and we will write more about these two games later.
Quickspin's newest slot King Colossus will be released in some of our casinos later this month followed by The Epic Journey.
We will as always give you a heads up as soon as new Quickspin slots are live.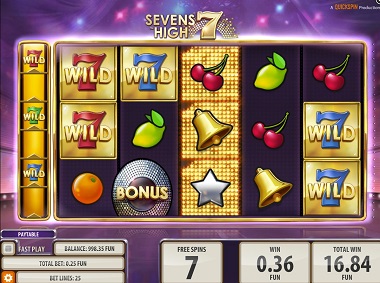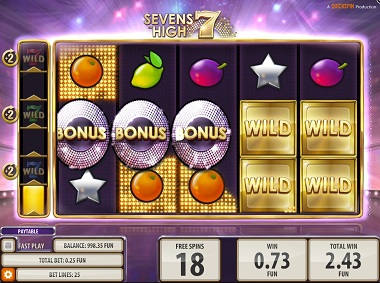 Quickspin's description of Seven's High:
A modern club feeling with classic slot elements where every win counts basically sums this game up.
Every win generates a respin, and every second consecutive win turns a regular 7 symbol into a wild to make the chance of big wins even larger.
This exciting feature combined with uptempo dubstep music, and awesome animations is sure to get the heart pumping.
The excitement gets even higher in the Free Spins bonus where you keep any symbols turned wild for the rest of the bonus.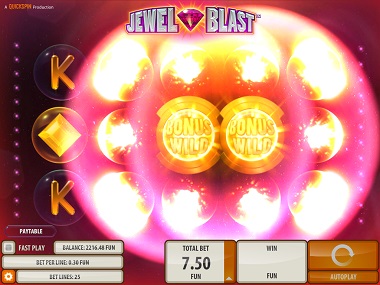 Quickspin's description of Jewel Blast:
Prepare to be blown away by the Blast Bonus in this tight, and effectful video slot.
The simplistic symbol graphics makes the game easy to adapt. The excitement, and visual richness of the bonus makes it stick.
During the bonus sequence all adjacent symbols to a Bonus Wild will be blown away in a Blast Wave to create more chances to win. New symbols will fall down to fill the empty spaces.
The Blast Bonus ends when no more Bonus Wilds are present on the reels.