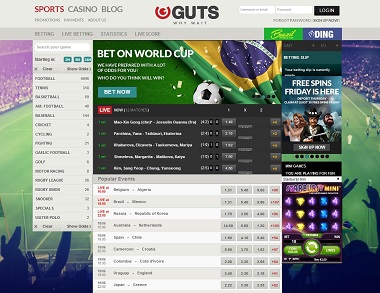 Guts.com has started a new World Cup promotion today where 10 players will share a €1000 prize pool (winner gets €400).
This is a free competition and you simply need to have a player account registered with Guts.
So what you need to do is to try to predict the outcome (1×2) of 12 World Cup matches.
The player who makes the most correct answers will be crowned the winner.
Notice that this competition is in Guts' Sportsbook. Simply visit the Sports section and click on Guts' World Cup site for more information.
Or you can follow this link to go directly to Guts' World Cup site. 
To participate, you need to place your coupon before 18.00 CET tomorrow (June 18).
They will start a new DING competition tomorrow (after 18.00 CET) with a €500 prize pool as well.