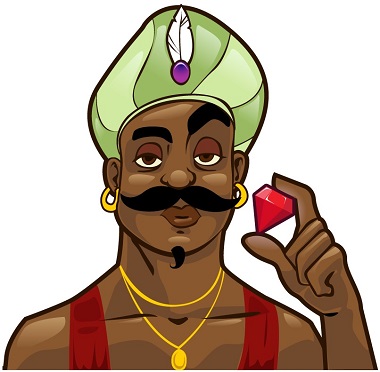 Guts' first jackpot
millionaire
Let us all congratulate Monica from Sweden who yesterday hit the Arabian Nights progressive jackpot worth over €2.6 million.
It happened at the great Guts Casino and the jackpot has after the win been set back to about €320 000.
According to a press release, the team at Guts woke up to the great news and could not wait to call Monica to congratulate her on the massive win, but Monica's initial reaction was not what Guts was expecting.
It seems that Monica, playing in the early morning hours, saw the five wild symbols lined up and thought she had won something. Yet, she did not realize the immensity of her win, so she continued to play some more spins and then went to bed.
Little did she know that she had just become a millionaire.
Sufficive to say, her initial reaction to the news was in the lines of: "I can't believe it, you are kidding me, right?
And finally when the news started to sink in: "I think I may faint!" After a little more convincing that she actually won the jackpot, Monica shouted out "this is so crazy!" and the celebrations begun.
Robin Reed, Managing Director of Guts.com comments:
"This is truly a remarkable day. We love to celebrate winners at Guts and this is the largest win we have ever had the pleasure of celebrating.
We are so happy for Monica who has been playing at Guts since the start and we look forward to making more millionaires in the future."
Congratulations to the lucky player and to the nice people over at Guts.