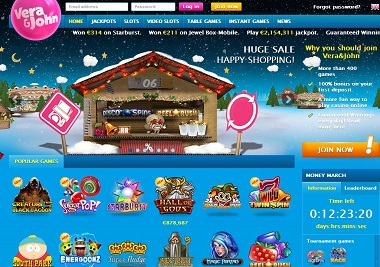 Today's Christmas Market offer at Vera&John is called Shop Blowout Sale.
They are having a sale in their shop where you can use your Player Coins to buy Spin Credits, Free Spins and Bonus Cups.
For example can you today buy 10 Twin Spin free spins for only 120 Coins while 10 Disco Spins free spins cost 105 Coins.
They are also offering a discount on a bonus cup and a couple of spin credits.
These offers are available until 10.00 CET tomorrow.
Find more information in their News-section.