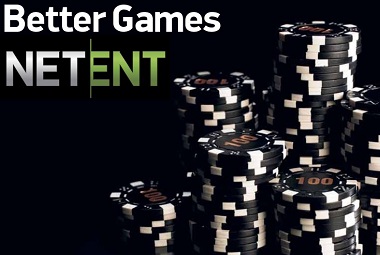 Fisticuffs yes, upcoming slot title from NetEnt that is expected to go live in our casinos in June.
We will give you more info about this game once NetEnt has published a preview video.
Fisticuffs means fighting with the fists.
It is also known as bare knuckle Boxing, which according to Wikipedia is the original form of boxing, closely related to ancient combat sports.
So yeah, we are looking forward to find out more about this slot 🙂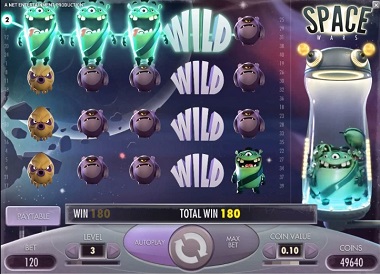 Next slot up from NetEnt is Space Wars (image above).
This one will go live in a couple of weeks and you can see a preview here.
Space Wars will be followed by Silent Run and EggOMatic in April.
And of course…Fisticuffs in June.
We were not too happy with Muse, but these upcoming titles looks cool. Ecspecially Space Wars and EggOMatic. 
We will keep you updated as always.