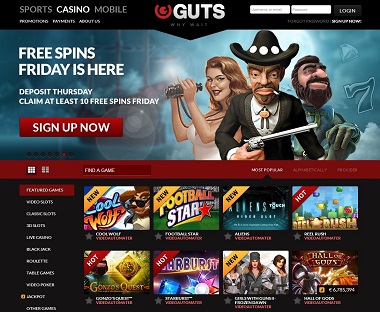 It is Monday which means that Guts Casino is offering a new reload bonus.
As you may know by now, they are offering a new reload bonus every Monday throughout May and June.
All players can this week claim a 50% bonus up to €75.
Simply use the bonus code FSMAY19 when doing a deposit.
Notice that this offer is available until Thursday evening.
They have sent out a newsletter earlier today + you will find information about this bonus on their site (Promotions-section).
Guts' birthday is coming up later this week as well and they will run some nice promotions to celebrate their big day.
Let us write more about this later.