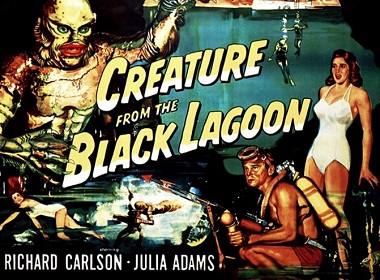 Dear fellow Universal monsters 🙂
We are very happy to share with you that NetEnt will be releasing a new slot called Creature from the Black Lagoon in December. 
Yeah yeah…we know – 6 months until release, but still pretty exciting (for stalkers at least).
Anyway. We do not know anything about this game, so we can at this point only assume that it is based on the 1954 monster horror movie.
Those who are unfamiliar with the movie can read about it on Wikipedia here.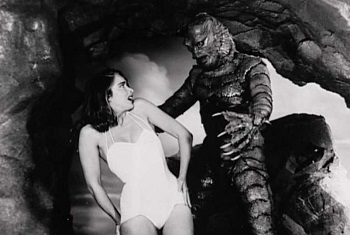 The Creature in this movie is called Gill-man and is often regarded to be one of the main Universal Monsters together with for example Frankenstein, Dracula and the Mummy.
NetEnt's first branded Universal movie was of course Frankenstein, which was released in 2011.
Scarface, another branded Universal game, was released in 2012.
And now it seems like Creature from the Black Lagoon will be NetEnt's third branded Universal slot.
We will give you more information as soon as NetEnt has published a preview of the game-play.
Also remember that NetEnt's South Park slot is getting closer.
This one is expected to go live in September and we are REALLY looking forward to it 🙂