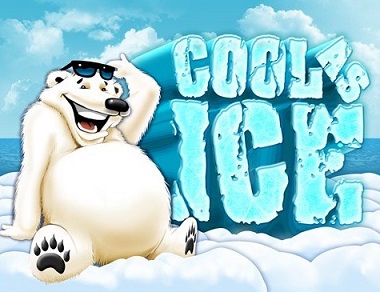 Let us present another new slot created by Genesis called Cool as Ice.
We just wrote an article aboutEast of the Sun West of the Moon in this post.

Cool as Ice is a 25-line 5-reel video slot game with 3 different features in the base game + 1 free spin feature.
The 3 bonus events during the base game can be triggered by any spin.

See how Genesis describes the different features below: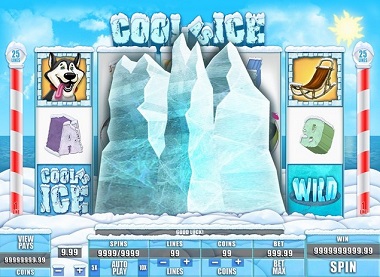 .
ICEBERG WILD:
The Iceberg Wild symbol will only appear on reel 3.In appearance it will look like the 'tip' of an Iceberg.
When the Iceberg lands anywhere on reel 3, before wins are paid, it will animate 'raising' out of the water to start filling the symbol and potentially up to 3 reels of Wilds.
The Iceberg will rise out of the water and will always completely fill reel 3, making the entire reel wild.
Randomly it may continue to rise and fill in reels 2, 4 or both. All wins are paid after Iceberg finishes its rise.
.
ICE FISHING: 
On reels 2 and 4 there will be Ice Lake Symbols (Ice covered water).
When they land on any position on reels 2 or 4, before wins are paid, the Eskimo character will animate to the symbol and break through the Ice.
Breaking the Ice will reveal the symbol underneath, a Prize may also be revealed. The Prize will be paid immediately. The line wins are then evaluated.
.
HUSKY RACING:
A Husky landing on reel 1 and a Sled appearing on the same row on reel 5 will trigger the Husky Race feature. 3 Husky led sleds will appear on each row of the reel window.
The sleds will race across the reels on their rows, randomly leaving Wilds on the symbols they cross over. All wins are paid after the Sleds have left the screen.
.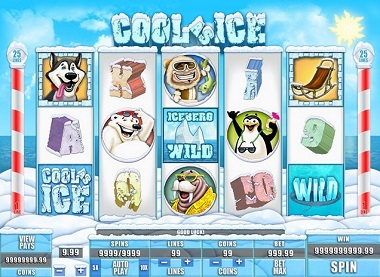 .
Igloo Free Spin Feature:
The Igloo Free Spin Feature is triggered whenever 3 scatter symbols appear on reels 2, 3 and 4. The game will transition into the interior of the Eskimo's Igloo.
The Igloo will have a set of items frozen into the walls and floor of the Igloo.
The player will be prompted to select frozen items, each will award a number of free spins and potentially a multiplier increase.
The player will select frozen items until the player selects the Collect item.
The Collect will award 4 extra free spins and then the free game series will begin with the total amount of selected free spins and multiplier.
.
We have mentioned it before that Genesis also creates games for other suppliers like Microgaming, or even exclusive games for certain casinos.
We do not know how Cool as Ice will be distributed yet, but will of course let you know if it should go live in any of our casinos.
.