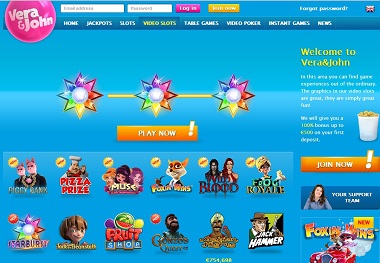 Vera&John is is running different Easter promotions the next few days.
They also could need some help capturing the Easter Bunny (you will be rewarded with cash).
Let us just publish the whole promotion text: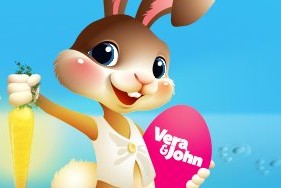 The Easter Bunny has escaped and is running loose all over the Vera&John website.
He'll be hopping around all day Thursday the 28th- Saturday the 30th with multiple €200 CASH prizes to give away.
All you have to do is catch him in the act!
Send an e-mail to [email protected] with the following details:
– What game icon has he appeared on?
– What time has he shown his cheeky face?
The first player to do so will be treated with a €200 CASH PRIZE!
*A minimum deposit of €10 must be made on the promotion day to qualify for the cash prize
Happy hunting!