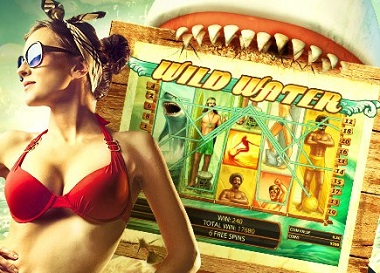 Betsafe has uploaded a new Wild Water Is Coming Soon – promo slider in Casino Red.
Wild Water is a new slot from NetEnt that is expected to be released March 24. 
It does occasionally happen that new NetEnt games are available at Betsafe a few days before official release, so it may be that you can test it out already next week.
However – March 24 is the big date when most casinos will have it live and run different promotions (free spins as usual and perhaps a few tournaments etc here and there).
We have previously posted a preview video of the game-play in this article. Pretty cool looking game.