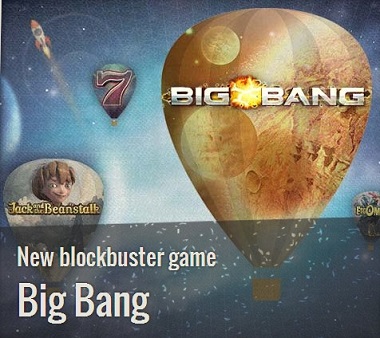 Thrills Casino has added 4 new games this week.
NetEnt's new mobile game Twin Spin Touch went live on Monday followed by Lucky Koi (Microgaming) and Napoleon Boney Parts (NextGen) yesterday.
They also added Big Bang (NetEnt) today.
Both Lucky Koi and Napoleon Boney Parts are a bit difficult to spot on their site, but simply search for them and they will pop up.
Big Bang is listed first on the Featured list, so this one should be easy to find yeah (+ they have a new Big Bang widget).
(update: it seems like Lucky Koi has been removed, but they will probably add it as soon as possible again).