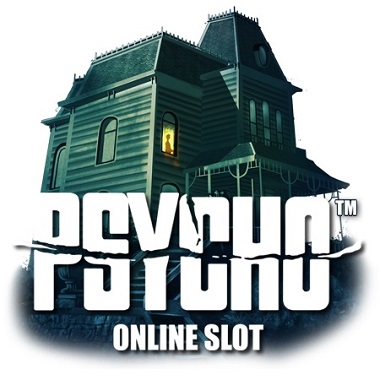 NextGen's brand new Psycho Online Slot has been released today and you will find it live at Betspin Casino.
This is a game we first wrote about in March and you will find more information about the game-play in this article.
Let us also mention that Betspin has added another new game today called Champion's Goal.
This is a new slot from Elk Studios.
based on legendary
horror film
Psycho™ Online Slot is a 25 line, 5 reel video slot based on the iconic 1960's movie.
An isolated wooden house sits on the hilltop overlooking the mysterious Bates Motel, surrounded by dark, foreboding countryside where it seems to rain almost constantly.
A mysterious figure is silhouetted in the window, surveying the area and casting a weary eye upon new arrivals at her hotel, while a young man named Norman tends to the guests with simple, boyish enthusiasm.
Psycho™ Online Slot's combination of spectacular visuals, mysterious setting, thrilling music score and exciting fun-filled gameplay with Wild multipliers up to 20x and variable free games with increased Wild multipliers up to 40x is sure to make the game a hit with players of all skill levels.