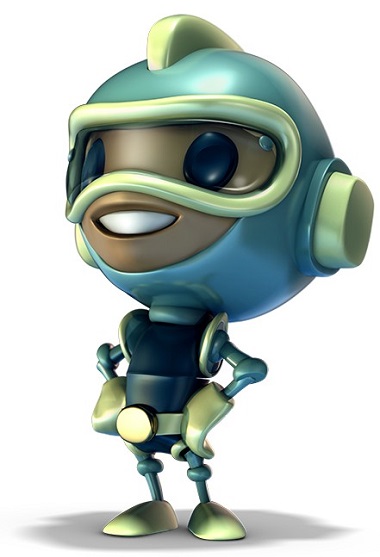 €214 000
Cosmic Fortune Jackpot
NetEnt released Cosmic Fortune earlier this week – a new progressive slot with 5 different jackpots.
Three of the jackpots (Mega, Major and Midi) are progressive while the two smaller ones (Mini and Rapid) have a fixed value of €500 and €100.
These are local jackpots, which means that the value may differ from casino to casino (not always as some casinos are on the same platform).
We have just visited some of our casinos and the biggest Cosmic Fortune Mega jackpot we found was at CasinoEuro where it is currently worth over €214 000.
You will find the same jackpot over at Mr Smith Casino, only in GBP (£170 000).
This seems to be pretty huge as the progressive Mega jackpot in all the other casinos we checked was much smaller.
Even Cosmic Fortune's Major jackpot is large over at CasinoEuro and Mr Smith – currently worth well over €50 000.
Now – when NetEnt launched this game, they also removed a bunch of older and less popular jackpot games.
The collected jackpot funds from these games were then transferred over to Cosmic Fortune, which is why we see big differences in jackpot values only a few days after release.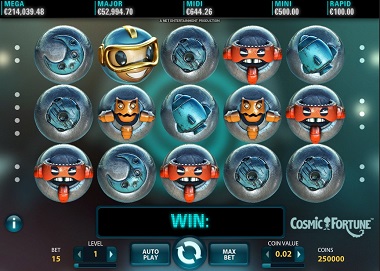 €214 000 Cosmic Fortune Jackpot NetEnt released Cosmic Fortune earlier this week – a new progressive slot with 5 different jackpots. Three of the jackpots (Mega, Major and Midi) are progressive while the two smaller ones (Mini and Rapid) have a fixed value of €500 and €100. These are local jackpots, which means that […]