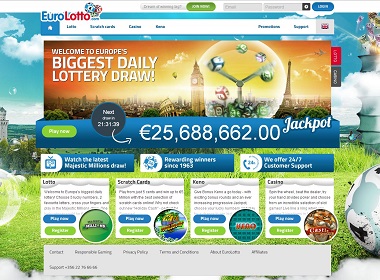 We introduced EuroLotto yesterday – a casino and lotto site owned by the reputable Swedish company Cherry (established in 1963).
In addition to a casino, they are also offering play on Majestic Millions – Europe's biggest daily lottery draw with a starting jackpot of €25 million.
Each ticket costs €2 and you can easily buy them by visiting the Lotto section.
When filling out a ticket, you need to pick 5 numbers (0-9) and two letters (a-z).
One in every ten tickets is a winner, with prizes ranging from a few euro to €25 million (see overview below the video).
There is a draw every day which takes place shortly after 20:00 CET – you can watch the draw on EuroLotto's site + they are being uploaded on Youtube.
The current jackpot is worth about €25 688 000 and let us share today's draw for those who are interested (maybe you have a winning ticket).
Also remember that new players currently will get 5 free scratch cards (on NetEnt's Treasure Hunt card) only for signing up at EuroLotto.
No deposit is needed.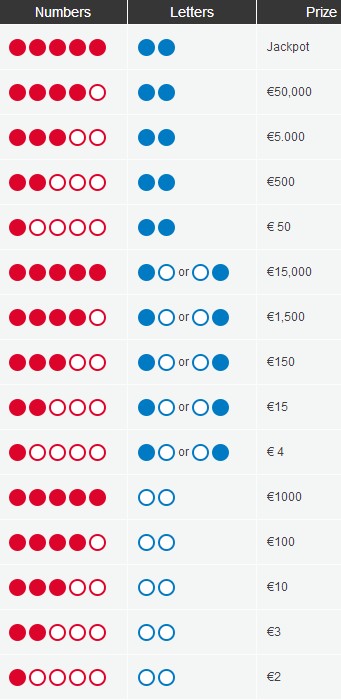 We introduced EuroLotto yesterday – a casino and lotto site owned by the reputable Swedish company Cherry (established in 1963). In addition to a casino, they are also offering play on Majestic Millions – Europe's biggest daily lottery draw with a starting jackpot of €25 million. Each ticket costs €2 and you can easily […]